Company Insights Jan-Feb 2020: Receiving Best Young Entrepreneur award, reliving the childhood, revealing another work-place, launching two groundbreaking products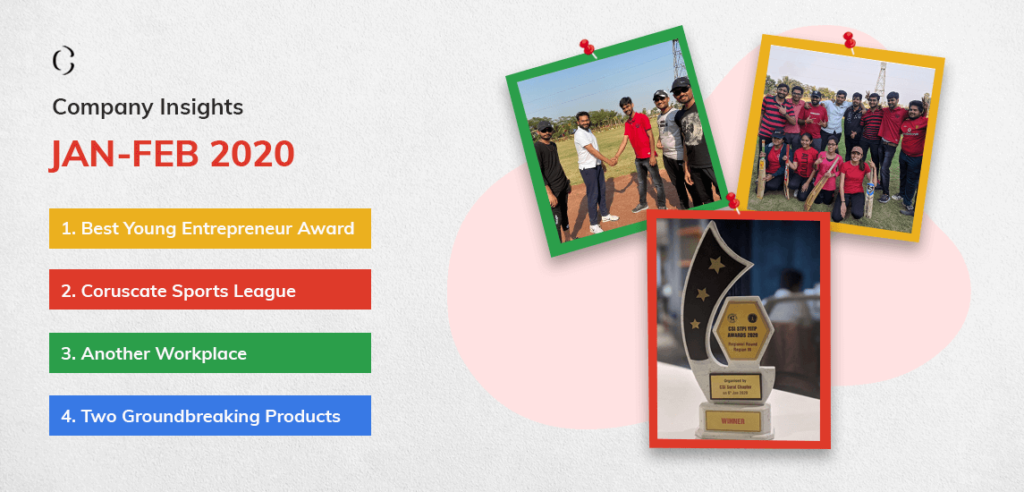 On the last day of the year 2019, we didn't know that the year 2020 would have this many terrific news for us. However, it didn't make us wait more to explore what it has got for us. In this second blog of our Company Insights series, we will share 4 news/achievements we have secured within the first 45 days of the year.
Receiving Best Young Entrepreneur award
In October 2019, we celebrated our company's 6th anniversary by throwing a party. For team members who have been with Coruscate since inception and have witnessed how under the guidance of our CEO Vishal Virani, Coruscate has risen from the ashes and become the top mobile app development company, it was a very emotional event.
Founder and CEO of Coruscate, Vishal Virani, who has been working ceaselessly to challenge the traditional business techniques by empowering businesses with affordable solutions, is one of the reasons why Coruscate is tasting the massive success. Vishal Virani always puts emphasis on the technology and customer rather than services. And this is what makes Coruscate a very unique company.
Under his direction, we have delivered 200+ projects to global clients with the highest-ever success rate and hired 100+ local yet well-schooled and well-versed app developers and designers to address global challenges. Vishal Virani is the true leader who knows the way, goes the way and shows the way.
Recently, Vishal Virani got what he deserves. He was awarded the Best Young Entrepreneur award by the Computer Society of India. Considering the eminence of CSI, this is one of the biggest achievements of Vishal.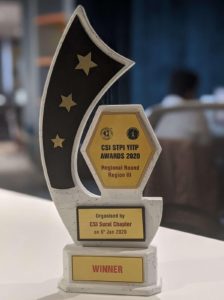 Vishal Virani is in his 20s. He is a pro entrepreneur with the belief that all a billion-dollar idea takes to yield the multi-billion dollars is the proper action. He holds a passion for building things that last and things that make the lives of people easier.
There is one more reason why CSI chose Vishal as the winner of the Best Young Entrepreneur award. And it is Vishal's course of action!
Like all other great leaders, Vishal Virani understands that his job is difficult. He just doesn't need to clock in, work on tasks and clock out. He has to push the boundaries and keep many teams united. He has to make sure that all team members work in a team to achieve high productivity.
To do so, he works with team leaders and builds trust within the teams. Once he finds that the teams are ready to lock horns with the challenges, he creates a vision statement. His vision statement always includes mainly two things – what the organization must achieve and how to utilize each individual's skills. He then spends quality time with different teams and tries to solve their queries and challenges. And last, he takes the responsibility of any mishap (if it happens!).
Reliving the childhood memories
All the people living on this planet earth share the same regret – they can't bring themselves back to childhood! They all want to be kids again and play the games they had played during the best years of life.
To let teammates, loosen up and remember the old good days, we decided to take our teammates on the guided tour to their childhood by organizing the Coruscate Sports League. It was a really successful event. We played many traditional games along with the most popular game in India – Cricket.
These games helped our teammates to know each other in a better way and cultivate team spirit. But most importantly, we successfully made our ways to our childhood and relived those moments once again.
Revealing another workplace and night-shift
Started from 4 people, we are now 100+ people, solving global problems sitting in the world-class local office in Surat, India. In the last two months, we have hired 30+ talents and are anticipating hiring 90 new talents in the upcoming days.
Though our current workplace can easily cope up with our workforce, our leaders who believe in providing marvellous infrastructure, last year decided to gift a new workplace to the company. Our new workplace which has been designed in such a way that it increases the productivity of teammates, as well as the delightful feeling, is about to be opened.
Since we are expanding and will soon have a whole new workplace that can accommodate 100+ dab hands, we are hiring a team of 90+ people. Also, we have introduced the night shift for people who hate crowds and the sun. They can join us as a night shifter.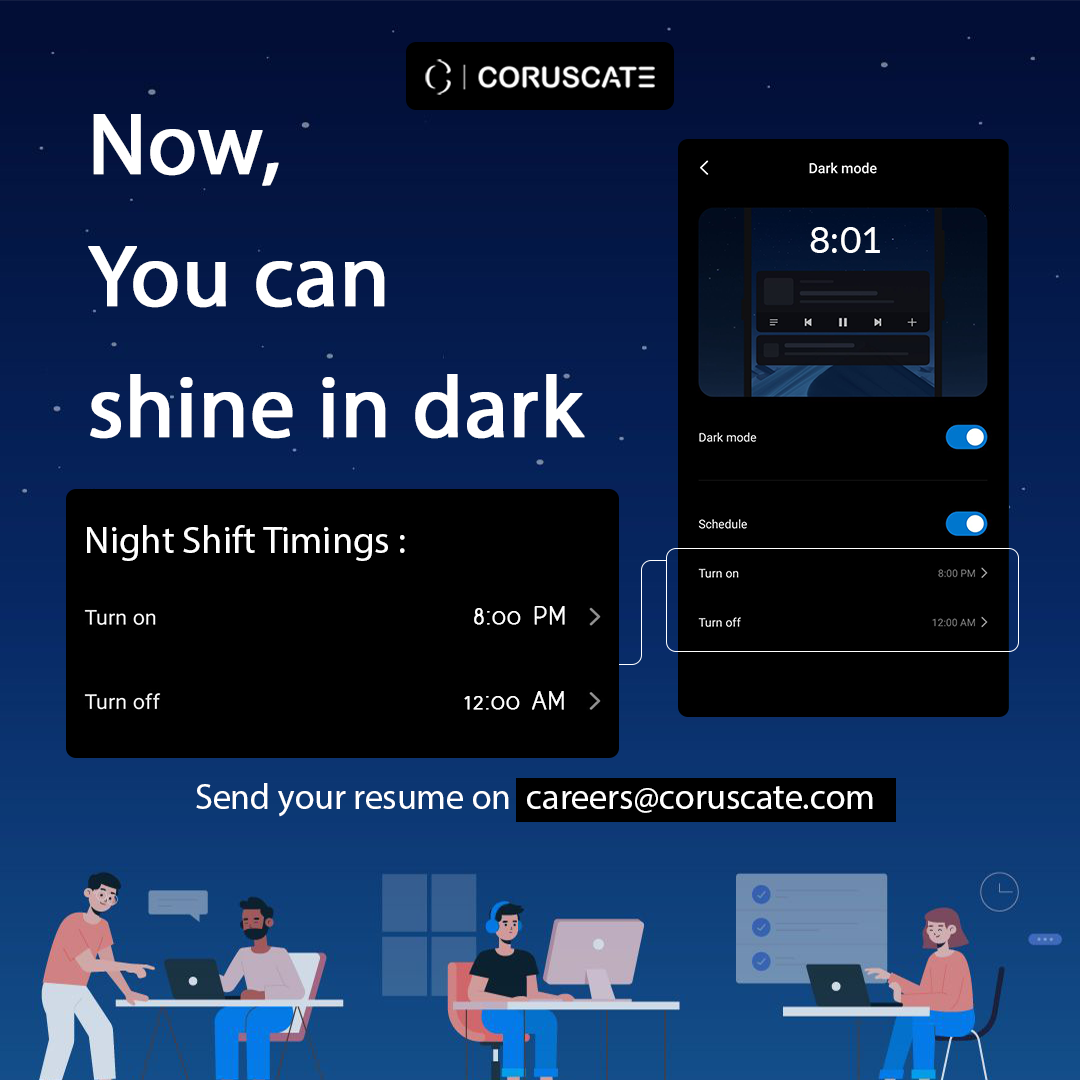 Launching two groundbreaking products
While keeping the throne of top app development and other IT service providers with us, we are marching towards becoming the top IT product provider. After aggressive research and development of more than 2 years, we have finally deployed our two most promising and purposeful products in the market for real use.
Locan: It is an AI-enabled software that can be linked with the CCTV cameras of your organizations. The sophisticated AI algorithms of Locan track the gestures of each employee and identify whether he is working(productive) or not. By installing Locan, you can know the productivity level of each employee or the number of minutes he actually works out of a shift. The best part of the Locan is that it learns by itself and with the time & data, it increases the accuracy.
Pathik: Developing a ride sharing app is the costly affair. So, to bring it within reach, we have launched Pathik. It is an incubation platform, compatible with global operations and multiple car sharing use cases for shared mobility businesses to validate the business idea, setup an MVP and take off the business in minimal budget.
Want to work in the top IT company in Surat? Know open positions and apply online.
Coruscate is the top IT company in Surat which always hires local talents to address global issues. We offer contract-free entry, free drinks & snacks, free study resources, medical package, and an opportunity to work with global clients.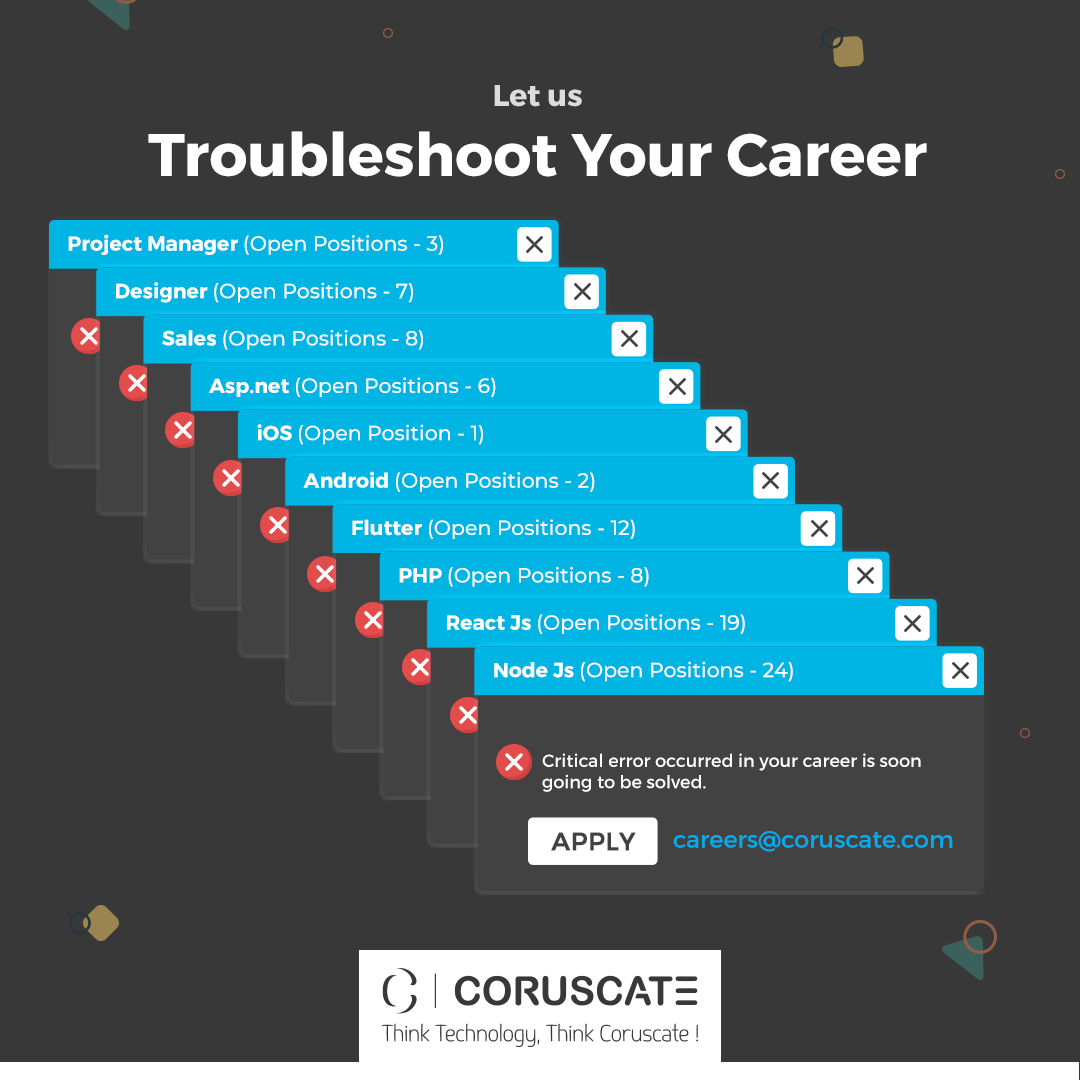 You can visit our Career page for more information