Company insights of March 2020: Withstanding COVID-19 with client appreciation, Donations to PM Cares Fund, human readiness, and employee-centric work policy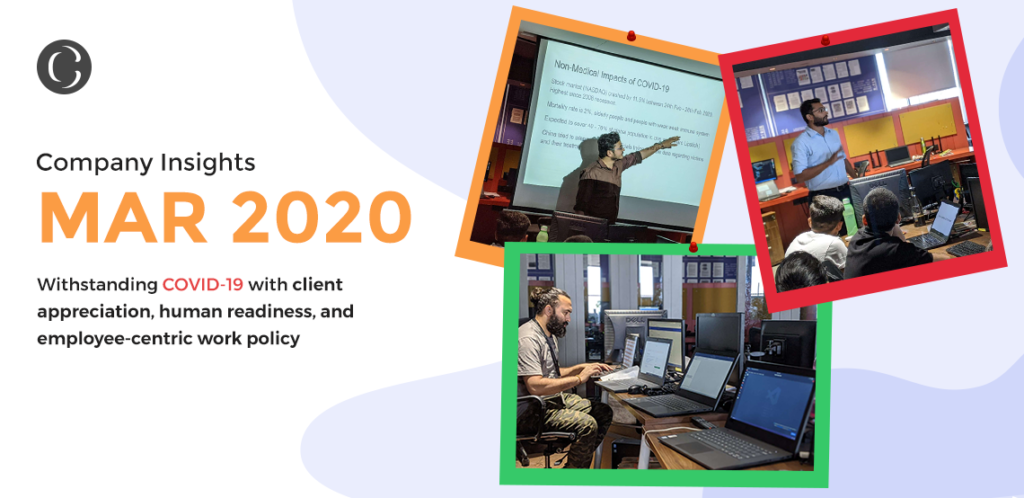 When the life around you is in crisis, then your intelligence, your wisdom, your sense of balance everything is of utmost value. We believe in this saying, as we have felt it in the past couple of weeks with effective implementation of work from home.
» Celebrating the success of Dabeeb e-scooter application:
A few months ago, Saudi Arabia based startup – Dabeeb approached us to develop an e-scooter application. While studying analytics, our business experts found an opportunity to expand the idea by covering multiple vehicles in the fleet and drew their attention.
They loved the idea and went with it. Outstanding features like an In-built wallet and multiple vehicle integration helped them to hold a supreme position in the market.
The Coruscate team feels honored to serve the Dabeeb.
» Breaking the myths about coronavirus by spreading knowledge:
Change is the only constant in life and the first step towards change is acceptance and later comes knowledge.
In line with this insight, the Coruscate has organized a coronavirus awareness seminar on March 6, 2020. CEO and core team members educated 100+ employees about the disease. Detailed discussions on symptoms, mitigation and prevention was held. The Coruscate has requested all the employees to not get panicked or carefree.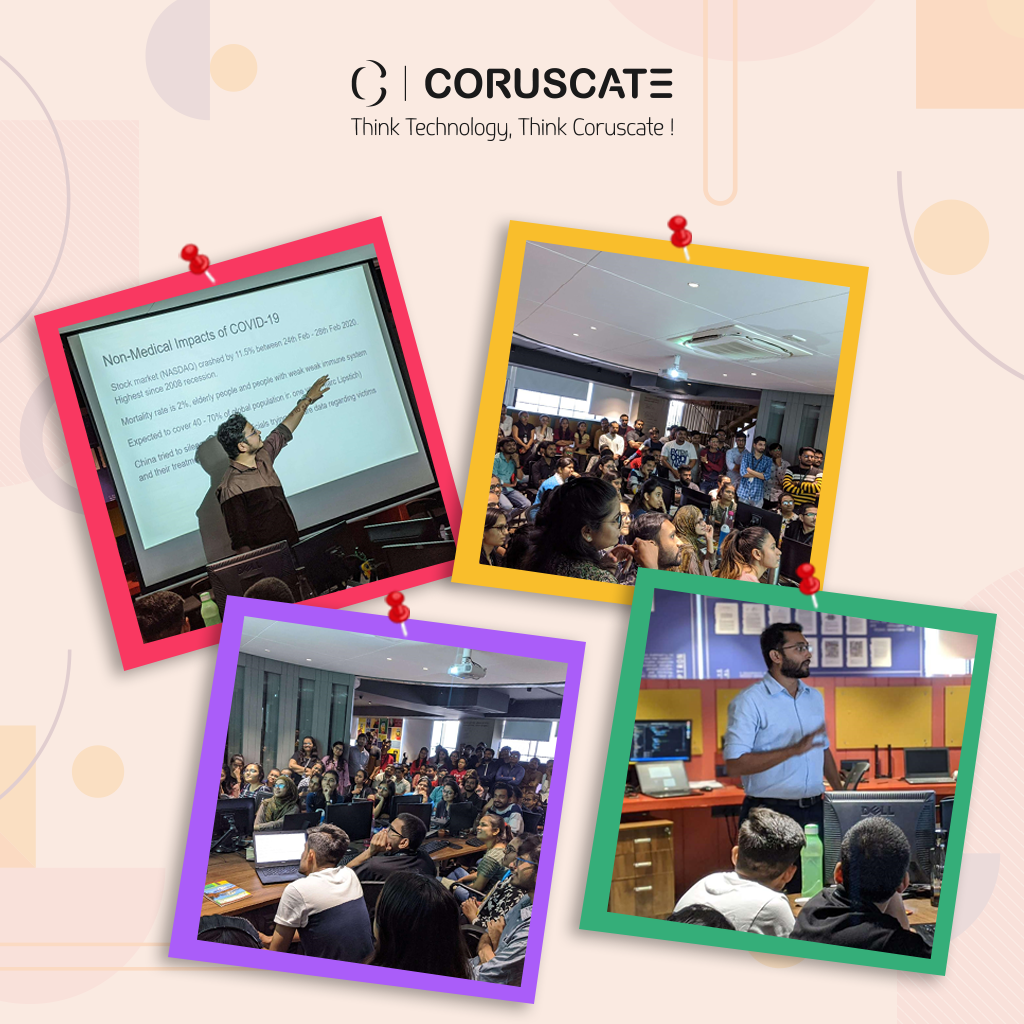 Though the outbreak was not spread in India at the time, the Coruscate has already planned the preparedness policy if the situation gets worse. The global impact of COVID-19 in business in general and tech sector in particular and how we should be prepared for that was too discussed at the seminar. Sharing all the farsighted plans with the employees, helped us to build confidence and faith amongst them. 
» New Pandemic Policy: Declared new policy for Employees soon after WHO declared it as pandemic
Soon after WHO d